Are you tired of dealing with unreliable email servers, constant maintenance issues, and limited storage capacity for your business emails?
If so, you're not alone.
In the fast-paced world of modern business, having a secure and efficient email hosting solution is essential.
This is where Exchange Email Hosting in Canada comes into play.
With its robust infrastructure, advanced security features, and seamless integration with Microsoft Office applications, Exchange Email Hosting offers a promising solution for businesses looking to streamline their communication processes and enhance productivity.
But the question remains – is it worth making the switch to Exchange Email Hosting in Canada?
Let's explore this topic further to uncover the benefits and potential drawbacks of this popular email hosting service in the Great White North.
Understanding Exchange Email: A Business Essential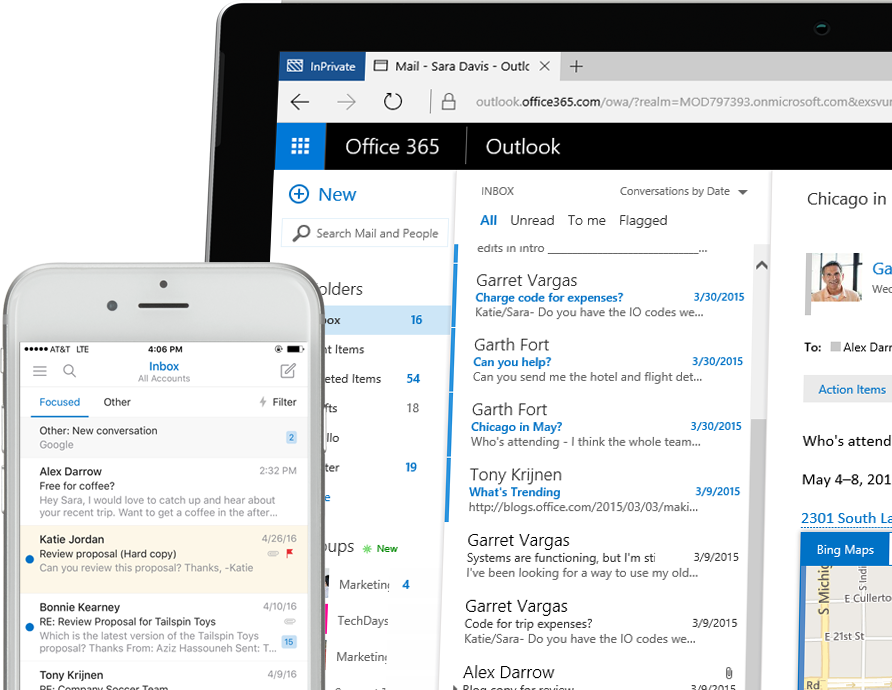 Microsoft Exchange stands tall as a mail and calendaring server developed by Microsoft, tailored to meet the diverse needs of businesses and organizations.
Let's delve into its core features:
Centralized Email Storage
Exchange takes the hassle out of managing scattered information by consolidating email messages, contacts, and calendars in a centralized location.
This not only streamlines accessibility but also simplifies overall data management.
Secure Communication
Security is paramount, and Exchange rises to the occasion with features like encryption, spam filtering, and virus protection.
Your business communication is shielded from potential threats, ensuring a secure environment for sensitive information.
Scalability
Whether you're a startup or an enterprise giant, Exchange scales effortlessly to support a large user base.
This scalability makes it a versatile choice, adaptable to businesses of all sizes.
Integration with Microsoft Products
Exchange seamlessly integrates with other Microsoft products, fostering collaboration and information sharing.
From Office 365 to SharePoint, the synergy between Microsoft tools enhances productivity and teamwork.
Decoding the Mechanics: How Does Exchange Email Work?
Microsoft Exchange in Canada operates as an email service tailored for businesses and academic institutions, offering scalability and synchronization between the server and end-user clients.
When utilizing an Exchange account, your email messages, contacts, and calendar reside on the Exchange server.
This synchronization extends to web-based mail clients like Microsoft Outlook, providing a comprehensive suite of services.
Beyond emails, Exchange encompasses a global address book, calendaring, meeting scheduling, and task management, ensuring a holistic approach to business communication.
The Essence of a Microsoft Exchange Account
A Microsoft Exchange account is more than just an email address; it's a managed workspace intricately linked to an organization's Exchange Server or Microsoft 365.
Here's a snapshot of what you can expect:
Your email messages, contacts, and calendar are stored securely on the Exchange server.
Access your email through various methods, including Exchange ActiveSync and MAPI/HTTP, catering to laptops, phones, and tablets.
Exchange is available both as on-premises software and a cloud-based service, forming an integral part of the Microsoft 365 and Office 365 suite.
As an administrator, the Exchange admin center empowers you to manage your organization's Exchange Online service efficiently.
Setting Up Your Exchange Email Server: A Step-by-Step Guide
Embarking on the journey of setting up an Exchange email server requires careful consideration and a systematic approach.
Let's break down the process:
1. Verify Prerequisites
Before installation, ensure your network, hardware, operating system, and software meet the specified requirements.
Active Directory domain membership and the necessary permissions are prerequisites for a smooth setup.
2. Install Exchange Mailbox Servers
The installation involves mounting the Exchange ISO image file and running the Setup wizard.
Follow the prompts to seamlessly install Exchange on your server.
3. Configure Mail Flow and Client Access
Post-installation, configuring mail flow and client access is paramount.
Head to the Exchange admin center, navigate to Servers > Virtual directories, and set up virtual directories for the Client Access server role.
Additionally, configure connectors for mail flow and the Autodiscover service for client access.
For detailed instructions, refer to the Microsoft Learn website or explore video tutorials on YouTube.
Latest Microsoft Exchange SMTP Server and Port
Understanding the SMTP server and port configurations is crucial for smooth email operations:
The default Receive connector listens on port 587 for authenticated SMTP client submissions.
Exchange can run on port 25 without authentication but now supports TLS encryption for SMTP AUTH.
For multifunction devices or applications sending emails via Microsoft 365 or Office 365, authenticate directly with the mailbox using SMTP AUTH client submission.
Exchange Email on iPhone
Setting up Exchange email on your iPhone is a breeze. Follow these steps:
Navigate to Settings > Mail > Accounts > Add Account > Microsoft Exchange.
Enter your email address and password.
Choose Sign In or Configure Manually.
Sync your content, including Mail, Contacts, Calendars, Reminders, and Notes.
The server name depends on your specific Exchange setup, and manual entry might be required for configuration.
Exchange Online: The Cloud Advantage?
Exchange Online emerges as a cloud-based messaging platform within the Microsoft 365 and Office 365 suite.
Tailored for users with an Exchange Online license, it offers seamless connectivity through various clients like Outlook desktop, Outlook on the web, and Outlook mobile app.
Key highlights of Exchange Online include advanced security features, a 99.9% uptime guarantee, and a user-friendly Exchange admin center for easy management.
It's available both as a stand-alone service and through different Office 365 subscription plans.
Gmail and Exchange: Bridging Platforms
Wondering if you can use Gmail with Exchange Server? The answer is yes, and here are a few ways to make it happen:
Add Exchange Account to Gmail: Integrate your Exchange account into Gmail through Settings > Accounts and Import > Check mail from other accounts > Add a mail account.
Use Third-Party Tools: Leverage integration tools like Zapier for seamless workflows between Gmail and Exchange.
Android Compatibility: Set up Exchange Online mailbox for Gmail on your Android device.
Keep in mind that while it's possible to use Gmail with Exchange, there may be limitations compared to native email clients like Outlook.
Elevate Your Business Communication with Exchange Email Hosting in Canada
In the competitive landscape of email hosting, Microsoft Exchange stands as a stalwart, offering not just communication but a suite of collaborative tools.
Whether you opt for on-premises servers or embrace the cloud through Exchange Online, the versatility and security of Exchange make it a compelling choice for businesses in Canada and beyond.
Elevate your communication infrastructure, unlock collaboration possibilities, and experience the power of Exchange email hosting.
Read also: