See, finding a reliable and feature-rich Virtual Private Server (VPS) hosting provider is crucial for businesses and individuals alike.
Enter CanSpace VPS, a Canadian web hosting and domain name provider known for its high-quality VPS hosting solutions.
In this comprehensive guide, we will delve into the world of CanSpace VPS to understand its offerings, pricing, and how it stacks up against other hosting providers.
CanSpace VPS Hosting Plans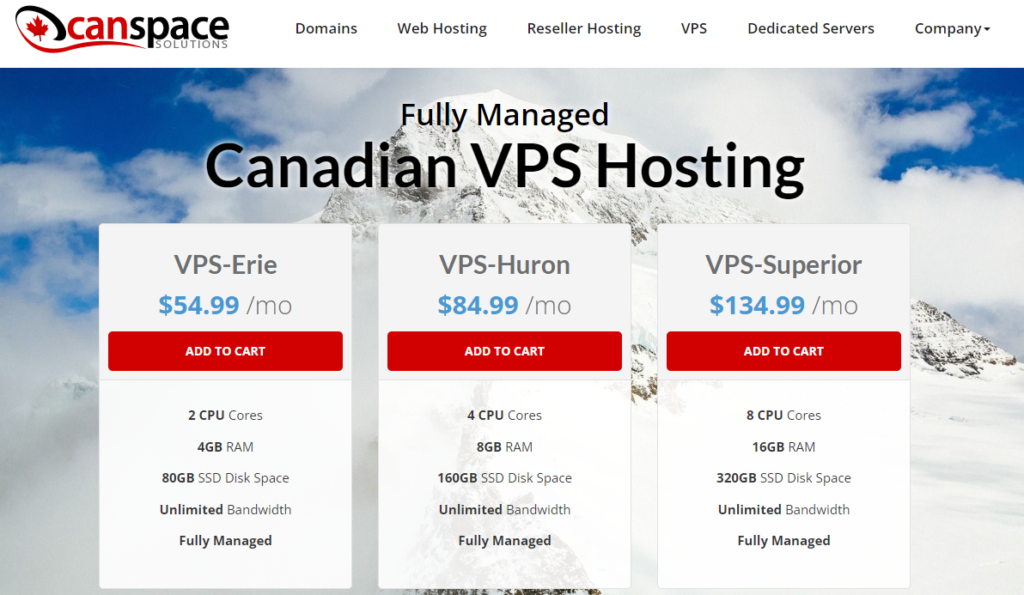 CanSpace prides itself on offering VPS hosting plans that are both flexible and scalable, catering to a wide range of hosting needs.
Their flagship VPS plan comes packed with the following features:
80GB SSD Disk Space: Enjoy blazing-fast performance with high-speed SSD drives, ensuring your websites and applications load quickly and efficiently.
Unlimited Bandwidth: Don't worry about traffic spikes; CanSpace VPS provides unlimited bandwidth, ensuring your website can handle traffic surges without a hitch.
2 vCore: With 2 virtual CPU cores, you have the processing power you need to run resource-intensive applications and websites smoothly.
4GB RAM: Enjoy ample memory for your VPS, allowing you to run multiple applications and websites without performance bottlenecks.
Full Root Access: Take full control of your hosting environment with root access, giving you the ability to customize and configure your server as needed.
Scalability: CanSpace VPS hosting solutions are fully scalable, meaning you can easily upgrade your resources whenever your website or application demands it.
While CanSpace doesn't offer multiple VPS hosting plans, their single offering is robust and fully managed to ensure a hassle-free hosting experience.
Pricing Options for CanSpace VPS Hosting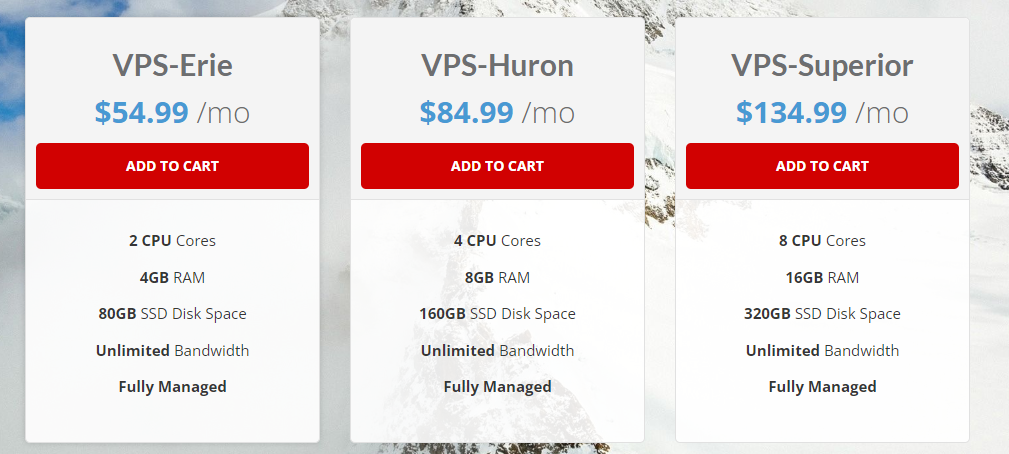 One of the most appealing aspects of CanSpace VPS hosting is its affordability. For the comprehensive features mentioned above, you'll be pleased to know that the monthly cost for this service is just $54.99 CAD.
While it's a single-plan offering, the pricing is competitive and provides exceptional value for your hosting investment.
Comparing CanSpace VPS Hosting with Others
Now, let's compare CanSpace's VPS hosting with other hosting providers. While CanSpace's VPS hosting might not be as widely discussed as their shared hosting and dedicated server solutions, it stands out when compared to competitors like GoDaddy.
Here's how CanSpace VPS hosting stacks up:
Performance
When it comes to performance, CanSpace's VPS hosting is a strong contender. Thanks to their high-speed SSD drives and well-configured servers, your websites and applications will load quickly and perform at their best.
Features
CanSpace leaves no stone unturned in terms of features. With full root access, unlimited bandwidth, and flexible scalability, you have all the tools you need to create and manage a powerful online presence.
Plans and Pricing
As previously mentioned, CanSpace offers a single, competitively priced VPS hosting plan. In comparison to GoDaddy and other hosting providers, CanSpace comes out on top in terms of value for money.
Support
One of the standout features of CanSpace's VPS hosting is its exceptional support team. They provide 24/7 support and monitoring to ensure your website or application is always up and running smoothly. This level of support is often a differentiating factor in the hosting industry.
Web Servers
CanSpace offers a variety of web servers, including Apache, LiteSpeed, and Nginx, ensuring compatibility with a wide range of applications and technologies.
Other Hosting Solutions
While VPS hosting is CanSpace's flagship offering, they also provide a range of other hosting solutions, such as reseller hosting, dedicated servers, and custom solutions. This makes them a versatile choice for all your hosting needs.
Benefits of Using CanSpace VPS Hosting
CanSpace's VPS hosting service comes with a multitude of benefits:
Dedicated Resources: With CanSpace, you get dedicated resources, ensuring that your website or application consistently performs at its best.
Greater Control: Take control of your hosting environment with full root access, allowing you to customize and configure your server to meet your specific requirements.
Perfect for Multiple Websites: If you have multiple websites to host on the same server, CanSpace's VPS hosting is an ideal choice. It provides the necessary isolation and resources for efficient management.
Fully Managed: CanSpace takes the stress out of hosting by offering a fully managed VPS hosting service. Their expert team provides 24/7 support and monitoring, ensuring your website is always up and running smoothly.
Scalability: As your website or application grows, you can easily scale up your resources with CanSpace, ensuring you always have the computing power you need.
Beginner-Friendly: Even if you're new to VPS hosting, CanSpace's user-friendly approach and excellent support team make it a great choice for beginners.
Wrap!
In conclusion, CanSpace VPS hosting offers a compelling solution for individuals and businesses seeking reliable, feature-rich hosting at an affordable price. With their single-plan offering, they've streamlined the process, making it easy for users to get started. Whether you're launching a new website or looking to migrate an existing one, CanSpace VPS hosting has the performance, support, and scalability you need to succeed online.
So, if you're on the hunt for a hosting provider that checks all the boxes, look no further than CanSpace VPS.
It's time to elevate your web hosting experience and take your online presence to new heights with CanSpace.
Read also: